Famous Impressionism Quotes
There are many quotes regarding the Impressionist art movement. USEUM has composed this list of very famous quotes and comments on Impressionism from its very beginnings.
For an Impressionist to paint from nature is not to paint the subject, but to realize sensations.
The point is that any piece of Impressionism, whether it be prose, verse or painting, or sculpture, is the record of the impression.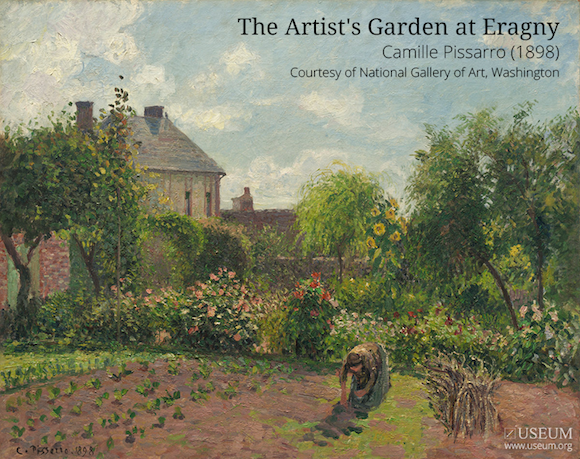 The so-called 'discoveries' of the Impressionists could not have been unknown to the old masters; and if they made no use of them, it was because all great artists have renounced the use of effects. And in simplifying nature, they made it all the greater.
Impressionism is only direct sensation. All great painters were less or more impressionists. It is mainly a question of instinct, and much simpler than Sargent thinks. But he went on to agree that impressionists had noted how strong.
Once the impression is captured, they declare their role finished.
Impressionism is the newspaper of the soul.
A good impression is lost so quickly...
One morning one of us had runout of black; and that was the birth ofimpressionism.
Since the appearance of impressionism, the official salons, which used to be brown, have become blue, green, and red... But peppermint or chocolate, they are still confections.
Impressionism; it is the birth of Light in painting.
Shop Impressionism
USEUM STORE
american express

apple pay

google pay

master

paypal

visa