Without using a single word...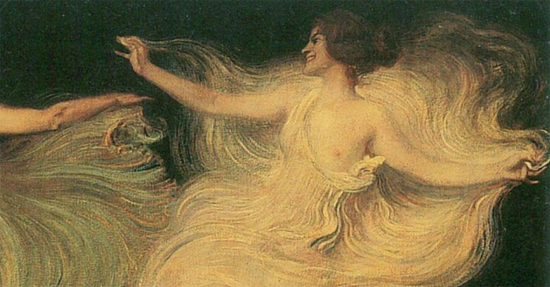 Without using a single word, she gives the world the most intimate look at a man once known as Munich's 'painter prince'. What can she show us better than any biography could?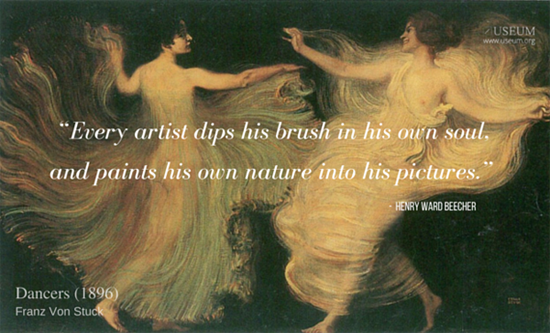 Artwork: 'Dancers' by Franz Von Stuck (1896)
You can see Von Stuck's soul throughout his whole body of work. 
Seductive, mythological, evocative - all decribe the art, mind, and spirit of the 19th c. German painter. 
Check out more Illustrated Quotes and Funny Art Memes!