5 December 2016
It's official! You can now download countless famous artworks in HD!
Today we are excited to announce that we are launching a brand new feature that we first announced in May, enabling everyone to Download Artworks from USEUM, making art accessible like never before! The Download Artworks page can be found on the main menu to "Artworks" > "Free Images" > "Download Artworks". In this page you can browse and download freely hundreds of paintings including works from Monet, Gauguin, Van Gogh and many other famous artists. The same applies for any painting from USEUM's 90,000-artwork collection that has the Download Artwork button enabled (see picture below).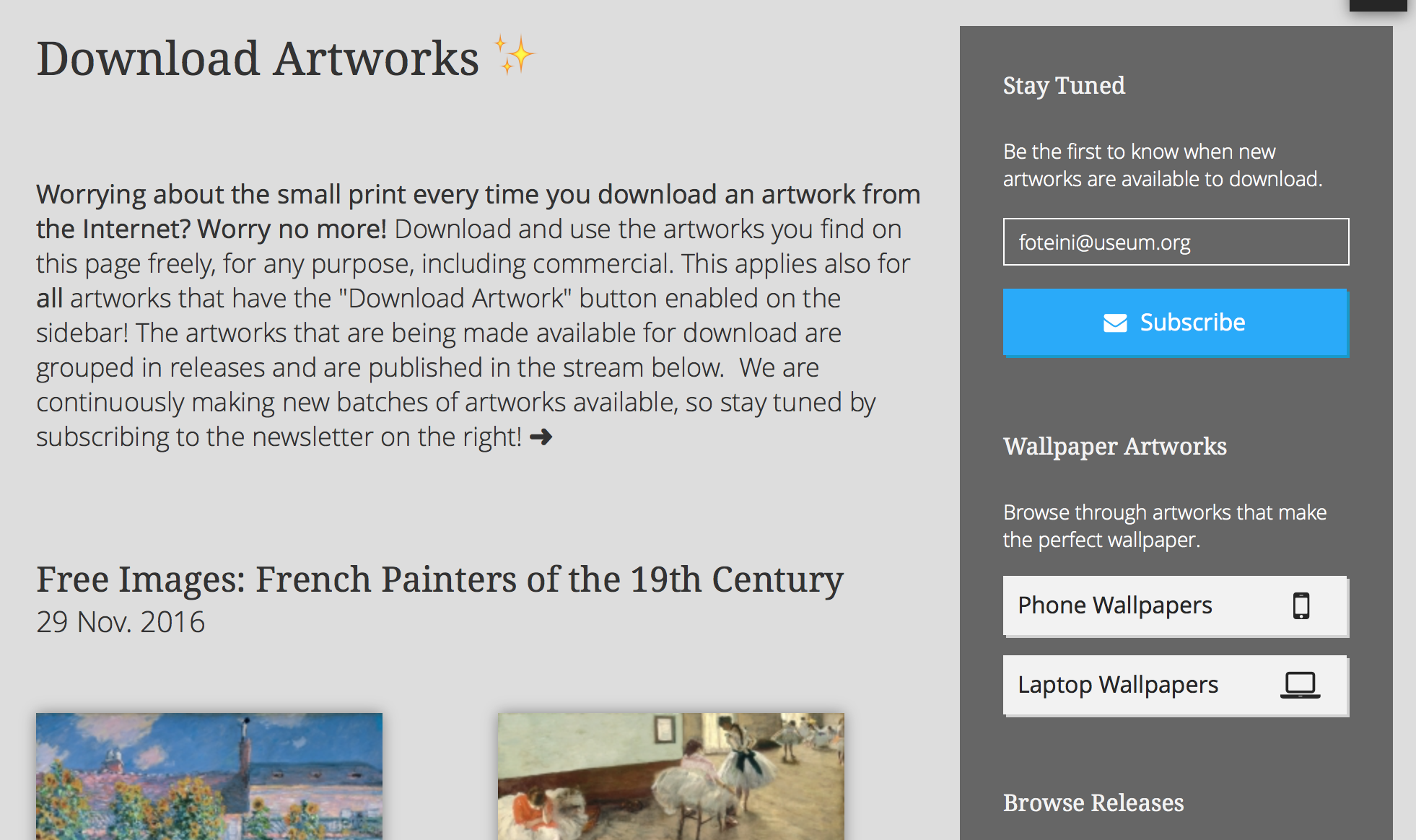 To download an artwork you like in the Download Artworks page, simply click on it and then in the artwork page click on the Download Artwork button on the right: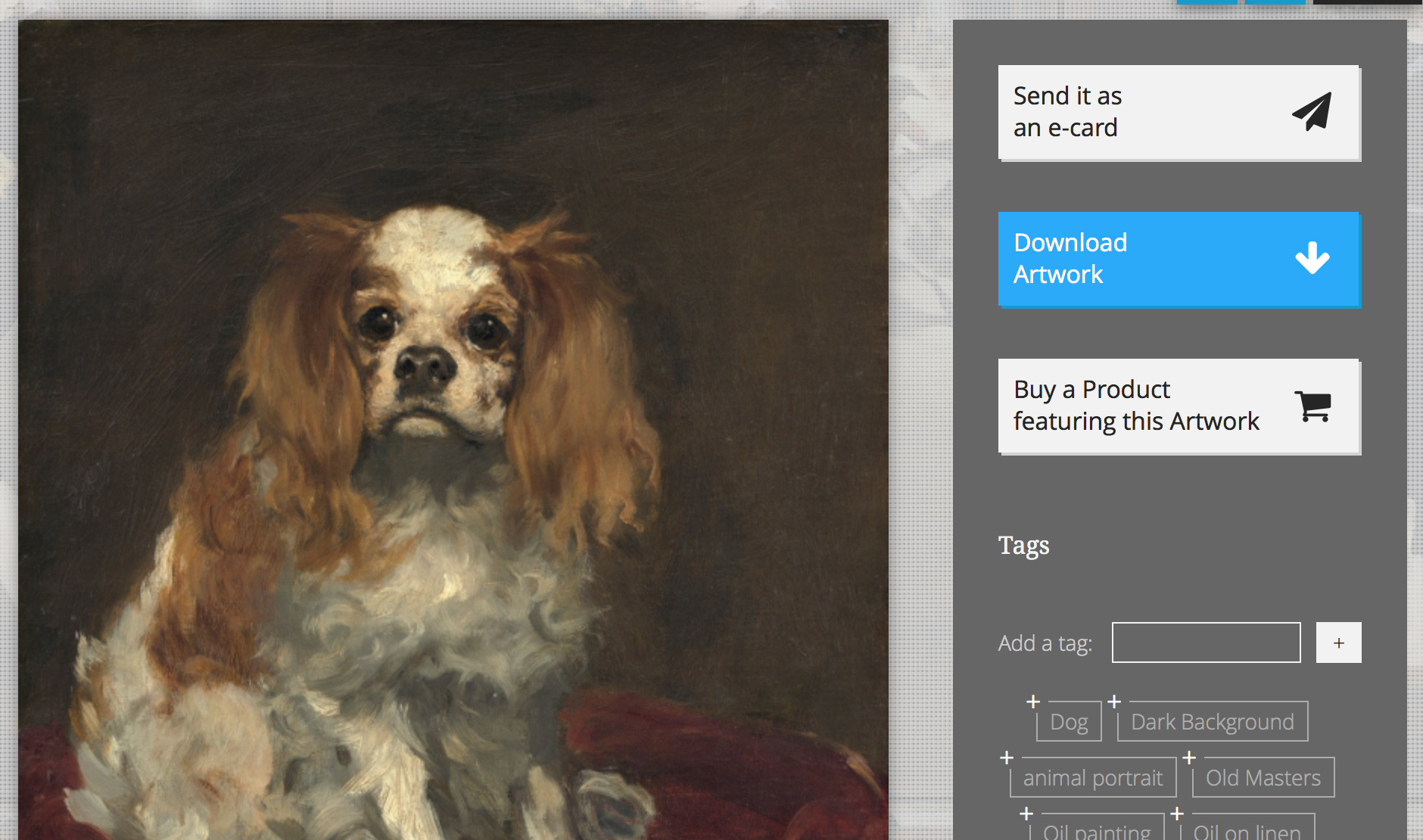 The artworks in the Download Artworks page are grouped in thematic releases (e.g. Van Gogh Paintings and French Painters of the 19th Century). In the Download Artworks page you can also filter out and browse all artworks suitable for Smartphone Wallpapers (i.e. high resolution artworks with portrait orientation) or Laptop Wallpapers (i.e. high resolution artworks with landscape orientation). 
A few years back USEUM started as a PhD project at the UCL, with the vision of making art easily accessible and now we are thrilled to take our most important step ever, towards that goal. We will be publishing new releases on a regular basis so make sure you subscribe to our newsletter!