6 December 2015
Curator's Choice on World Child Cancer Exhibition: "Diversity"
One of the key-words describing USEUM's collection is diversity. Artists from over 100 countries continue to participate in sharing their artworks with art lovers and art professionals worldwide. USEUM connects graphic designers from the United States to painters from Kenya to illustrators from the Philippines, and it is wonderfully inspiring to see both the differences and similarities between artists from different countries. Khalid Albaih, for example, is a Sudanese political cartoonist whose work features topics familiar to many. Similarly, the works by Japanese street artist 281 Anti-Nuke convey messages applicable to all.
On http://useum.org/exhibition you can see the distribution of all USEUM artists worldwide and we are delighted each time a "grey" country turns blue!
Diversity, however, can be found in a wide variety of styles, genre and subjects beyond geographical location, ethnicity, religion or political conviction. USEUM's exhibition in collaboration with World Child Cancer portrays just that.
The painting 'Like in Life' by Bulgarian artist Krassimir Kolev, for example, beautifully illustrates the struggles of life and our own capability of fixing it when broken. This figurative work has a somewhat surrealist twist to it and demonstrates the high level of creativity present in many of the artworks displayed on USEUM.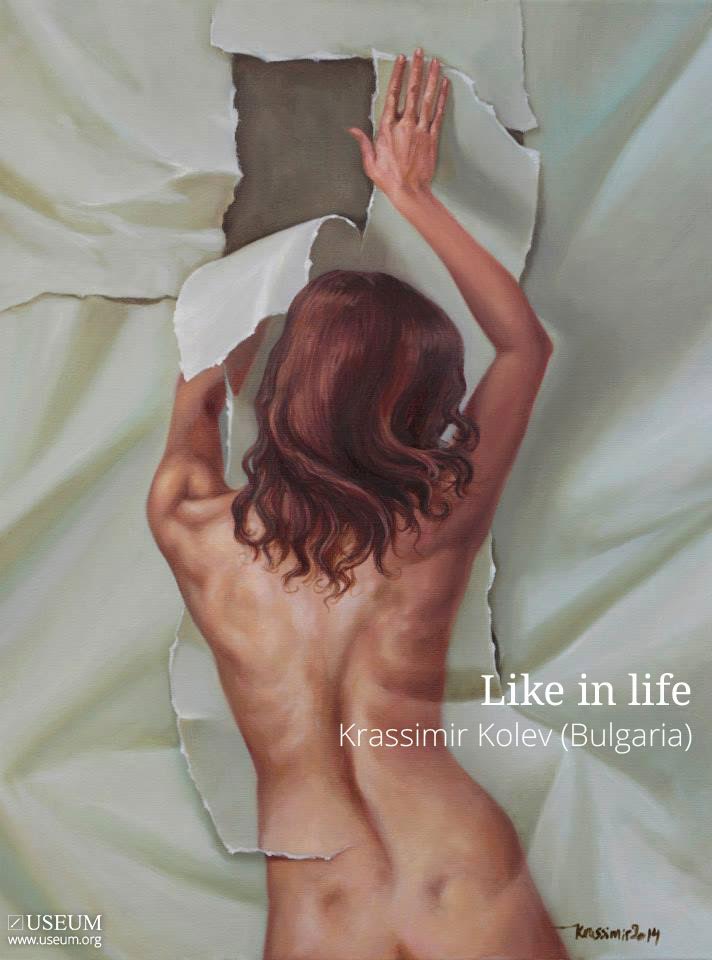 A completely different attitude towards painting can be found in the work by Mexican artist Yanin Ruibal Pavlovich. Her paintings mostly depict animals in the most exciting range of colours! 'Maternity' is unlike any other and we are happy to share her work with you.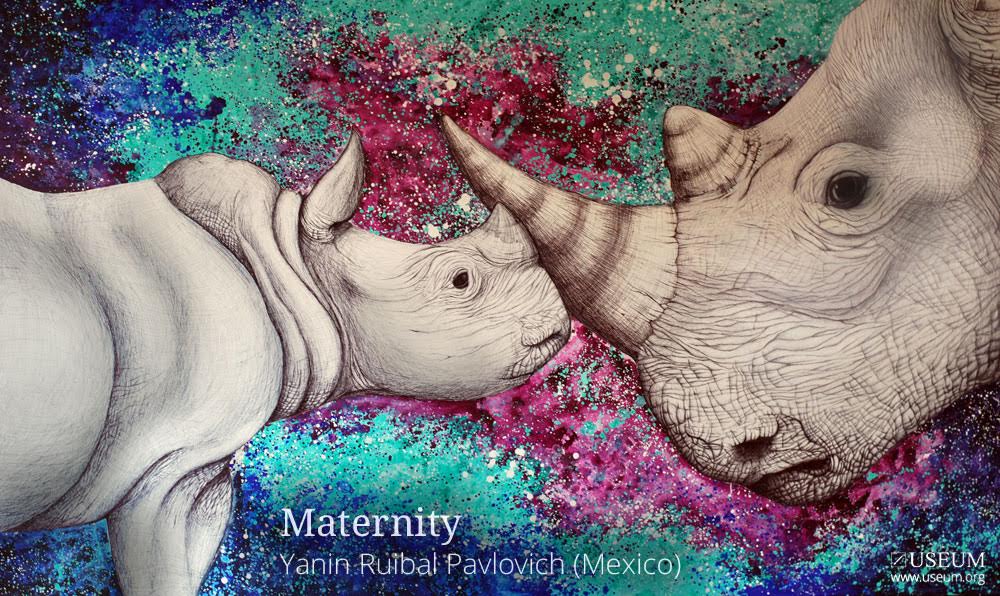 Federico Cortese from Italy approached traditional landscape painting from a more contemporary perspective. His 'Virtual Model' originated from an imaginary world created using modeling software, which the artist later realised into this painting. Here at USEUM we are amazed how so many artist are capable of re-inventing and re-interpreting existing genres and Federico Cortese is a prime example of this development.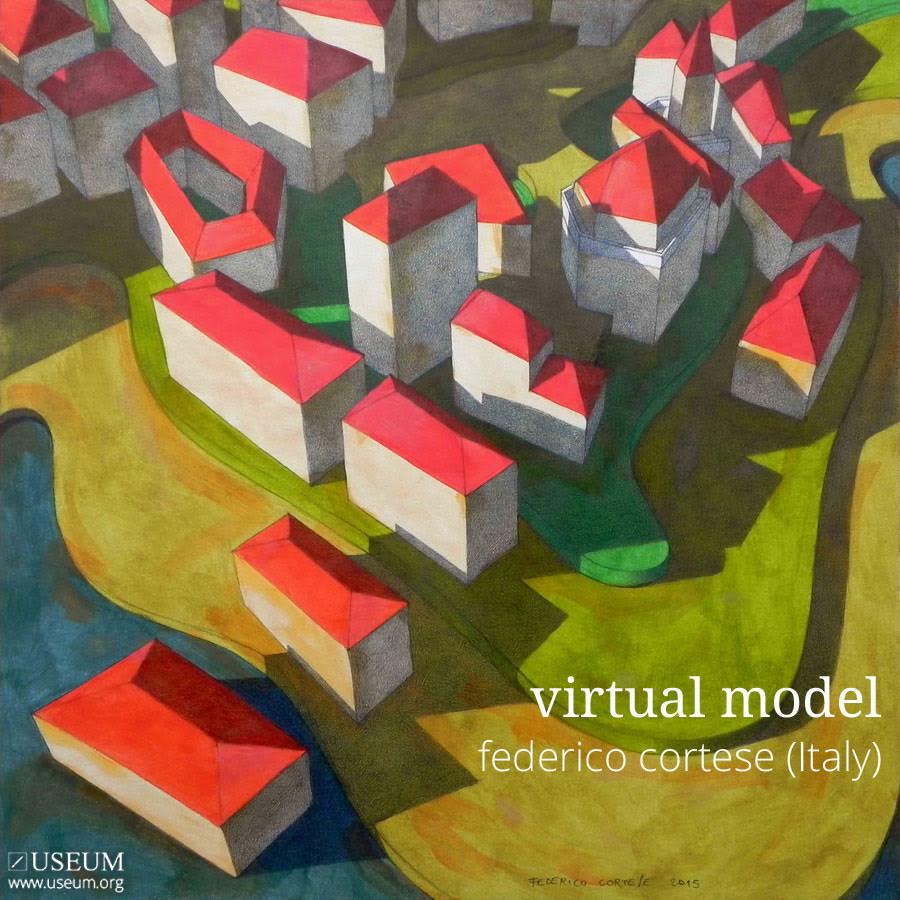 Finally we would like to highlight the work of Ira Upin. The artist finds a way of telling stories that make you wonder, laugh, be amazed and question what you see. 'Empty Red Chair', which is featured in the World Child Cancer exhibition, is explained by Ira Upin as "a metaphor for loss, despair, solitude and the like."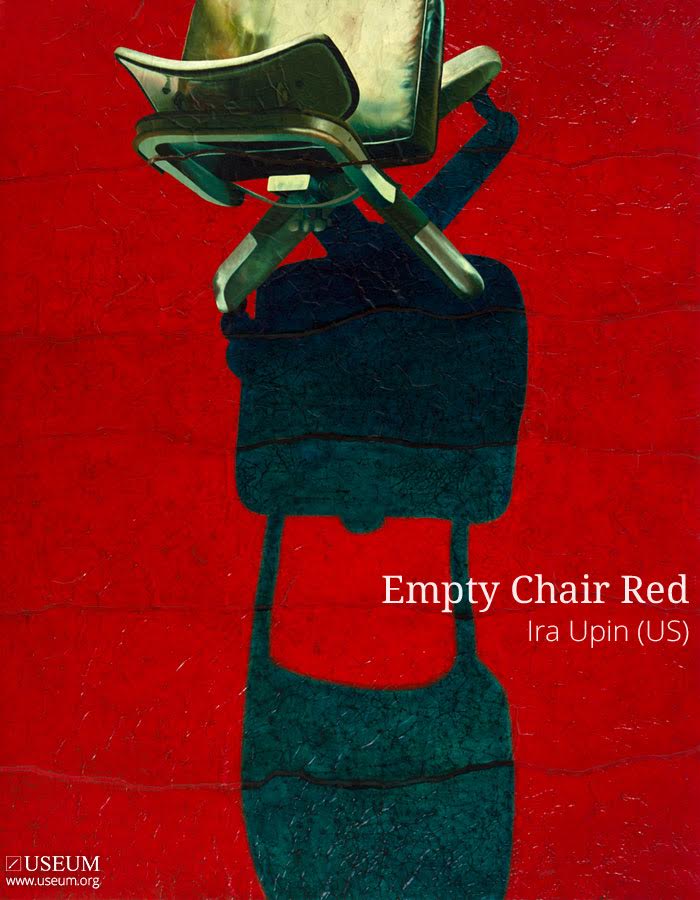 This is just a small selection of the wide variety of works in the World Child Cancer exhibition, and on USEUM in general. Why not have a look at the exhibition and browse the map to explore artists from countries all over the world!
Text by Jesse Voetman