11 November 2015
World Child Cancer Exhibition and Sale
After a successful collaboration with Le Dame Art Gallery in London, USEUM has now set up an online charity exhibition and sale where visitors have the opportunity to buy original artworks directly from USEUM for the first time - all in support of Deutsche Bank Charity of the Year 2015, World Child Cancer!
This exhibition is a true celebration of the global reach of art – inviting art-lovers from all countries to become owners of unique paintings from across the world.  
In turn, 30% of all purchases will reach child cancer patients across eight World Child Cancer programmes in Africa, Southeast Asia, and Central America.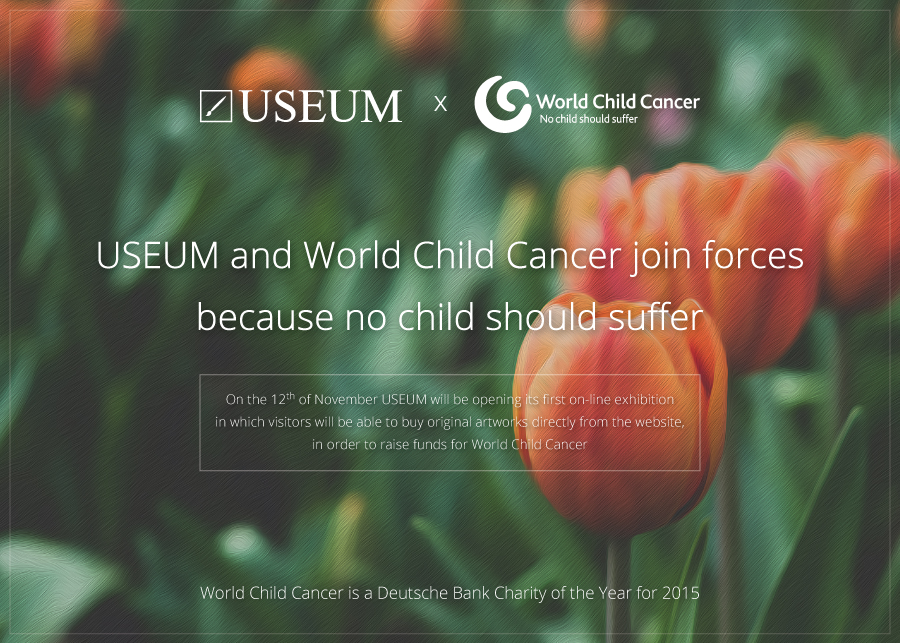 Seventy-two artists from 27 countries have been selected to contribute a colourful variety of genres and styles, paintings and drawings – so any viewer may find a work of art that captures and inspires them.
Whether you are looking for a new piece to add to your collection, to buy an early Christmas present or search for up-and-coming artists, USEUM's on-line charity exhibition is the place to go! 
THE EXHIBITION WILL LAUNCH Thursday 12/11 20:00 UTC
Visit it and be the first to contribute to a great cause!!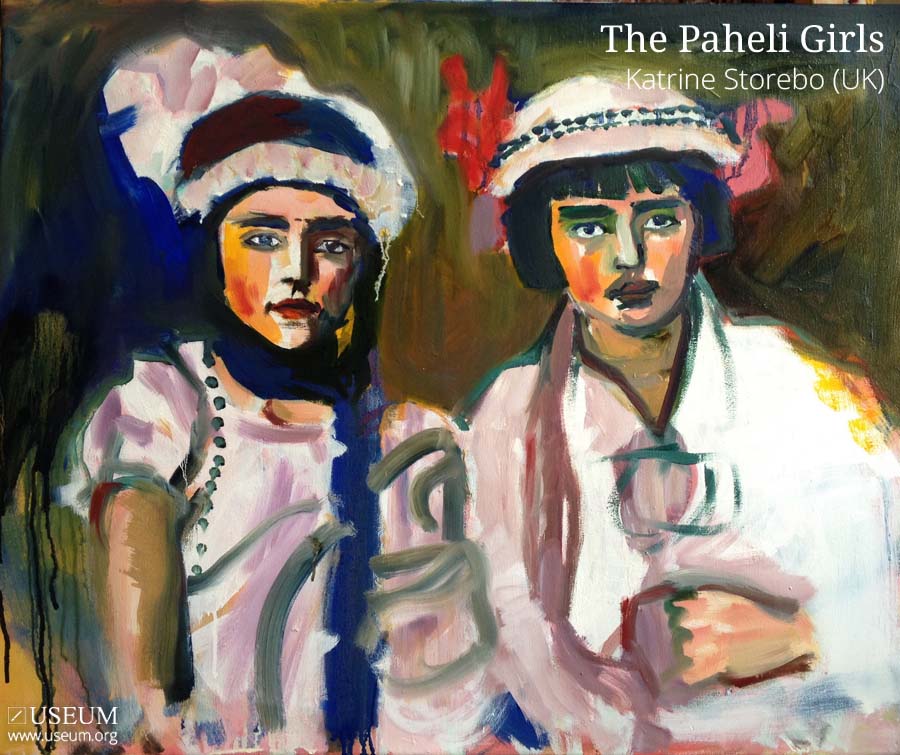 Katrine Storebo's painting "The Paheli Girls" that was first presented in the 1st USEUM exhibition in London, is going to be auctioned on the 12th on November with the 70% of the sale going to the World Child Cancer charity