What do I Gain with Points?
Points upgrade your status unlocking more priviledges for you. You can see your current status and priviledges visiting your Dashboard:
1. Click on the top left on your name card to go to your profile page.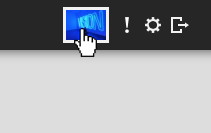 2. On the left sidebar in the Hints block, click "Dashboard":

To see what priviledges you earn with each Status upgrade read What Priviledges do I unlock on each Status?