USEUM e-Cards
Send any piece of art from USEUM's 80,000 artwork collection as a beautiful e-card!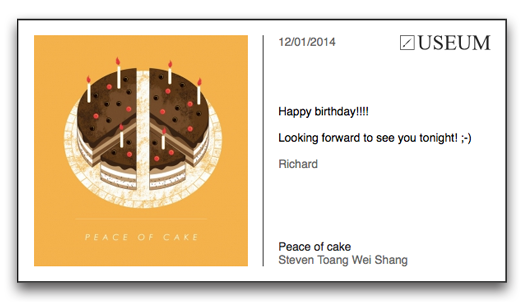 Simply search our collection, select the artwork you like and click "Send it as an e-Card"
Send e-cards on the go with USEUM for iPhone
 
Find your e-Card!
 
You can also use the Search bar at the top to find the exact artwork fitting to the occasion!