25 September 2015
Mark Rothko (1903 – 1970): Transcendent "Multiforms"
"And if you, as you say, are moved only by the color relationships, then you miss the point", Mark Rothko.
Mark Rothko was one of the avant-garde artists of the New York School, an American abstract expressionist painter with Russian-Jewish origin who used color as his main means of painting. Like most of the artists after the Second World War, he turned to introspection and sought individual expression in subtractive art. 
Although he worked on various styles and techniques, from his series of "Subway" (1938) to the surrealistic and biomorphic "Baptismal Scene" (1945), he was famed for his abstract "multiforms" (a term attributed to his work by critics): thin layers of colored paint were applied quickly, sometimes on unprimed canvas, to make bands of horizontal or vertical color fields. The uniform rectangular surfaces, usually "soft" edged, look as if they float on the same level with the canvas creating a sense of immobility and balance.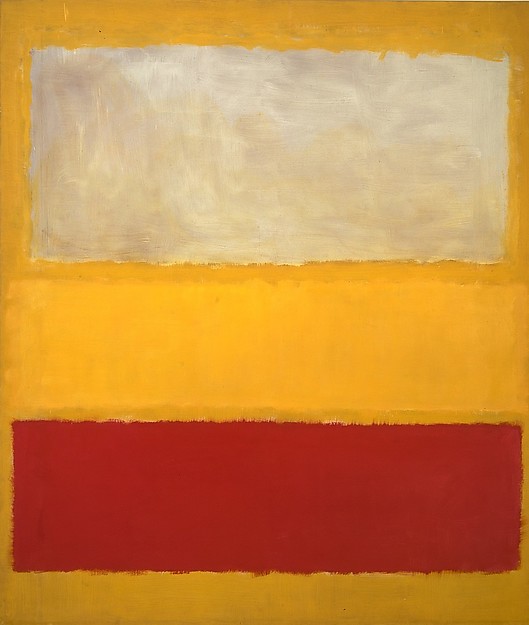 Along with Barnett Newman and Clyfford Still, Mark Rothko engaged in "Color Field Painting" and used geometrical subtraction in order to move away from the illusionistic element of the traditional painting. In this way he aspired to create a more "realistic" work of art: due to the flat forms and the absence of a represented message, the role of the artist is limited and the viewer directly communicates with the painting, uninfluenced by the representation of the outer visual world as viewed through the eyes of the artist. Urged to freely imagine, reflect, contemplate and feel, viewers have the opportunity genuinely experience art. 
It is worth noticing that Rothko's "multiforms" were usually painted in large scale canvases. These wall size paintings are a way of placing the viewer within the art experience, rather than letting him be a mere observer. The size of the artwork aimed at creating a sense of intimacy and to give the impression that the viewer forms part of the painting. Indeed, the closer the one stands to the painting, the more he has the overwhelming feeling that he is surrounded by it.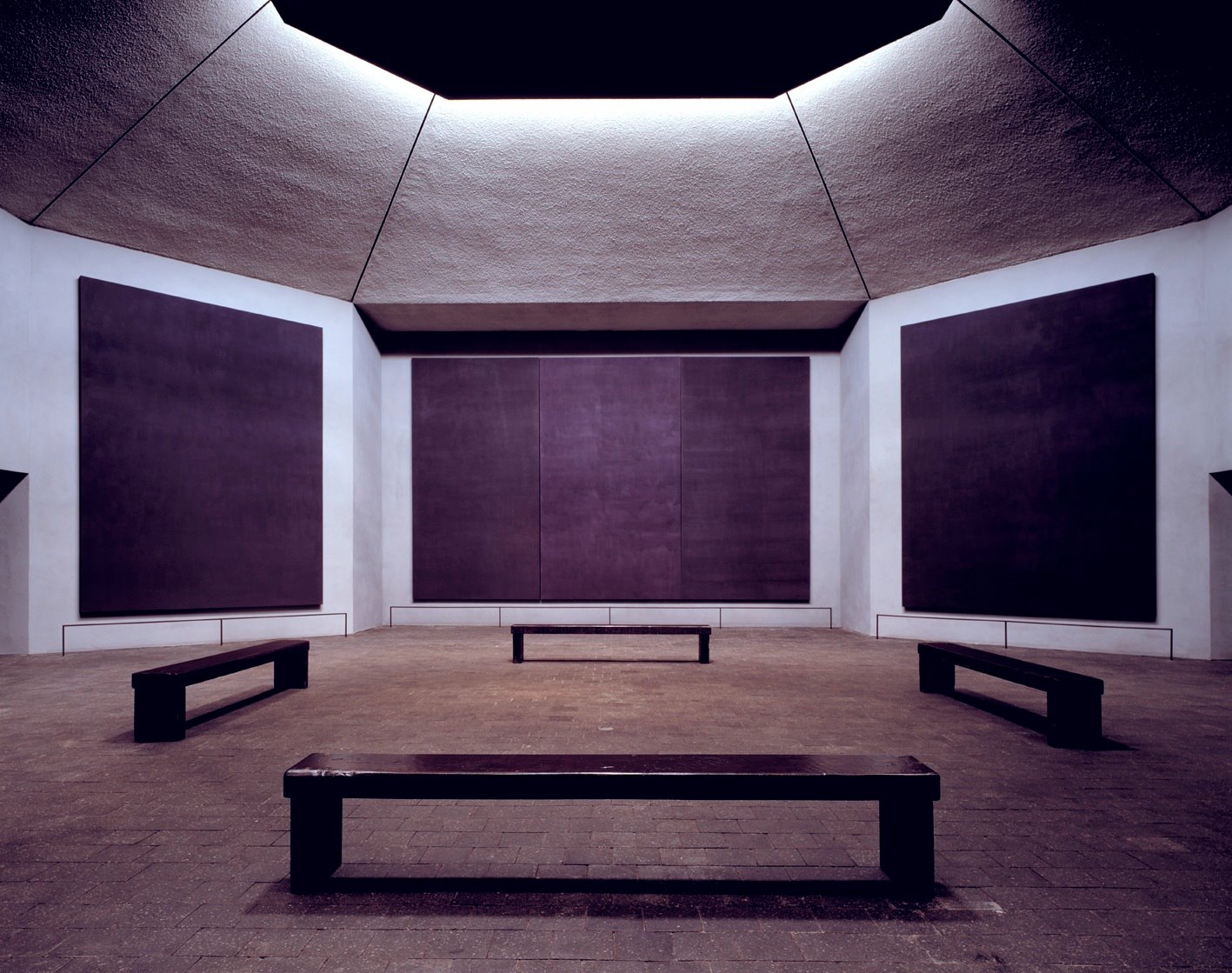 Fourteen of Rothko's large scale "multiforms", painted during the last period of his life, were placed in the "Rothko Chapel" in Houston Texas, a project that Rothko also helped to design. In this spiritual place the huge paintings symbolize "basic human emotions" and help create a close bond with the visitors. Dark in color, dominated by large expanses of blacks, mauves and dark red earth colors, they display the mystical tension and turmoil that Rothko experienced during the last years of his life. Sadly he never saw the opening of the chapel; he committed suicide in 1970, the year before the chapel was finished.
text by Nadia Economou