15 March 2017
Introducing Museum Downloads: Download paintings from the National Gallery of Art, Washington
We are excited to introduce museum-wide downloads! The first museum from which you can download copyright-free artworks and use in any way you like is the National Gallery of Art, Washington! The National Gallery of Art in Washington exhibits hundreds of famous paintings, including: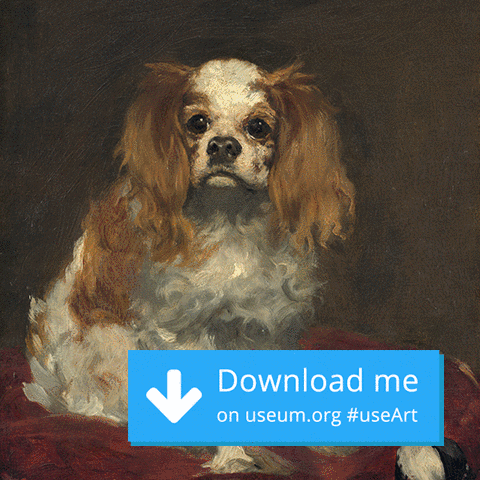 Manet's King Charles Spaniel, El Greco's Madonna and Child with Saint Martina and Saint Agnes, Monet's Japanese Footbridge, Modigliani's Woman with Red Hair, Pietro Rotari's Sleeping Girl and Théodore Gericault's Nude Warrior with a Spear.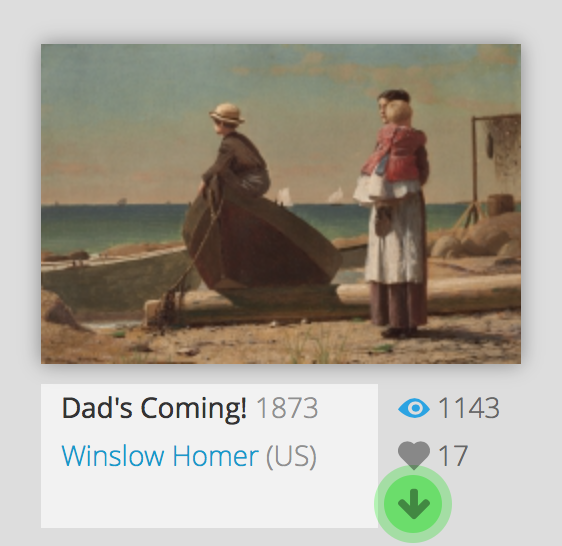 The NGA appears at the top of the Download Artworks page and in the next few weeks more museums will be added from which you can download copyright free works. To download a painting straight from the museum's profile page (or from anywhere else on the website, such as the search results, or the trending artworks) simply use the arrow displayed next to the artwork label, as shown in the picture above.
Enjoy!
The USEUM Team