For Artists: When do I receive the Earnings from my Shop?
The earnings for every product or print sold from your shop is paid to your Paypal account in 4 to 6 weeks time from the date the order was placed, due to a 4-week period for returns & refunds we guarantee to our customers. At any time you can check the outstanding payments for you by following the steps below.
1. Click on your name card on the top right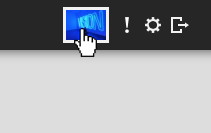 2. Click on the Shop tab:

3. On the left you will see the My Shop Performance block, which shows an overview of the sales made from your shop, both the sales which commission has already been paid to you, as well as the outstanding ones: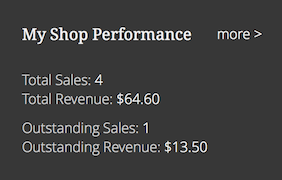 By clicking "more >" in the above image you see all the orders placed:

Last if you click on "Outstanding" you see a similar table including only the orders, which commission has not been paid yet.