Join USEUM as an Art Lover
USEUM is The World's Art Museum that brings together art museums & galleries, artists and art lovers in a meritocratic spectacle. As we are not far from the day that a million followers and a billion likes will be as powerful as an art critique, the vision and the constitutional aim of USEUM is to boldly blend the authoritative awesome with the socially fabulous; empowering the art lovers and acclaiming the art professionals in a born-digital art fair where everybody celebrates art, redefining intuitively the values of the Art Market to emerge.
How can I get involved?
Like Art? Love USEUM
For 3 reasons:
1. Discover Art
USEUM's collection art spans across Space . . .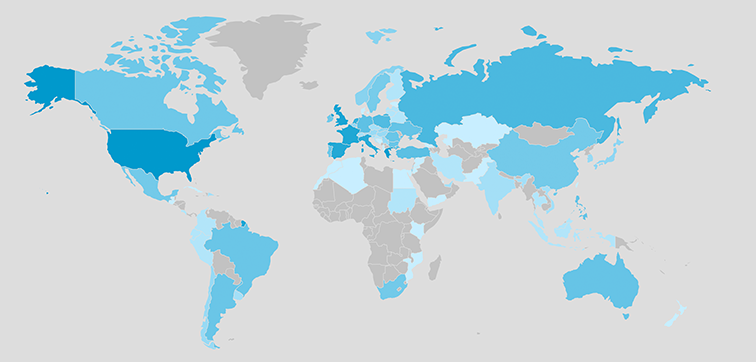 . . . and Time making artworks' browsing truly unique.
2. Your Contribution Matters
Contribute directly to the online exhibition by rating and tagging or by even adding new artworks! Tagging & rating affect immediately the USEUM display and its search and recommendation mechanisms, whilst when you find your new favourite artists on USEUM, you can upload more of their work!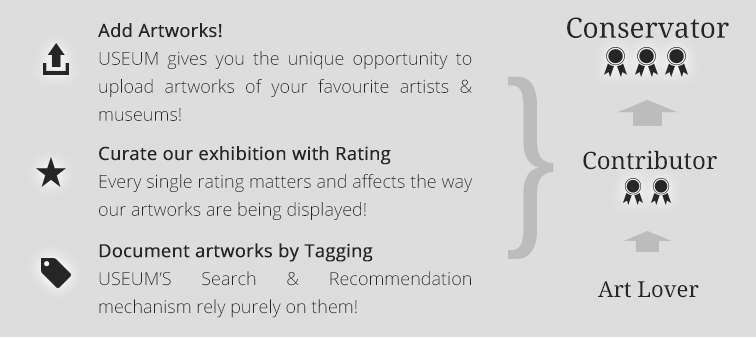 3. Share Art
Know someone who'd love to see that portrait? Got a Rembrandt fan in your life? Send them any one of USEUM's 8000+ artworks as an e-Card. Or (if you're really serious) get them something from the USEUM Shop!