18 August 2015
Bring the National Gallery of Denmark to USEUM
The National Gallery of Denmark (Statens Museum for Kunst) recently licensed a part of their collection of paintings under the Public Domain. If you would like to help bring the National Gallery of Denmark on USEUM read on!
The following steps explain how you can start adding paintings from the National Gallery of Denmark:
1. Sign up on USEUM as an Art Lover & become a Junior Contributor. Read more here.
2. Visit the follow page of the National Gallery of Denmark: Free Download of Artworks
3. Scroll to the "Highlights" and click on a painting that you like.
4. Check if it has already been uploaded here: National Gallery of Denmark. If it has already been added, please select another one.
5. Click Download the image in high resolution: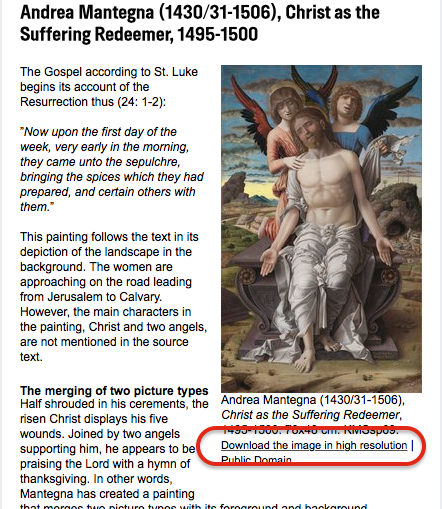 6. Using the file you downloaded add this artwork (How can I add an artwork?) by filling the following fields accordingly:
Artwork Title
Copy it from the image caption: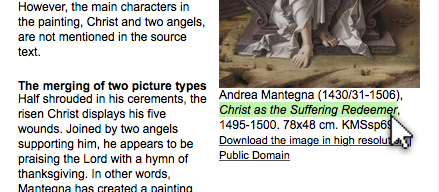 Caption
Select and copy any information from the artwork description that is relevant and is worth using as a caption according to your opinion.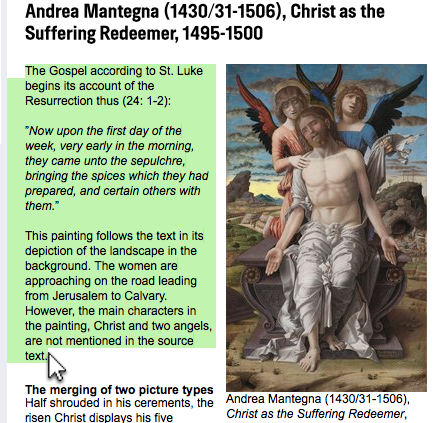 Year(s)
Copy that from the image caption too:

Copyright
Please type in: Courtesy of the National Gallery of Denmark
Althought the artwork's image is in public domain, we still need to mention the source.
More Info
Please copy and page the URL of the page of the artwork you have been adding.
Artist
Copy and paste the artist's name from the image caption similar with Title and Year(s) above.
When you fill in the above fields the form should look like that: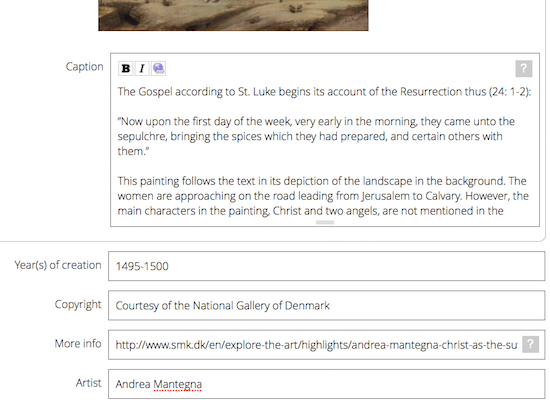 Contained in
In this field please select Museum and select National Gallery of Denmark: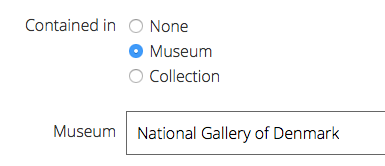 The artwork used in this tutorial is Christ as the Suffering Redeemer.
Relevant Articles: How Can I add an Artwork?
Need help? Contact us at contribute@useum.org