30 November 2015
Art against Child Cancer
An article about USEUM and its recent partenrship with World Child Cancer in launching a charity exhibition of contemporary art.
Written by Andreas Giannopoulos, for the greek publishing company Protothema.gr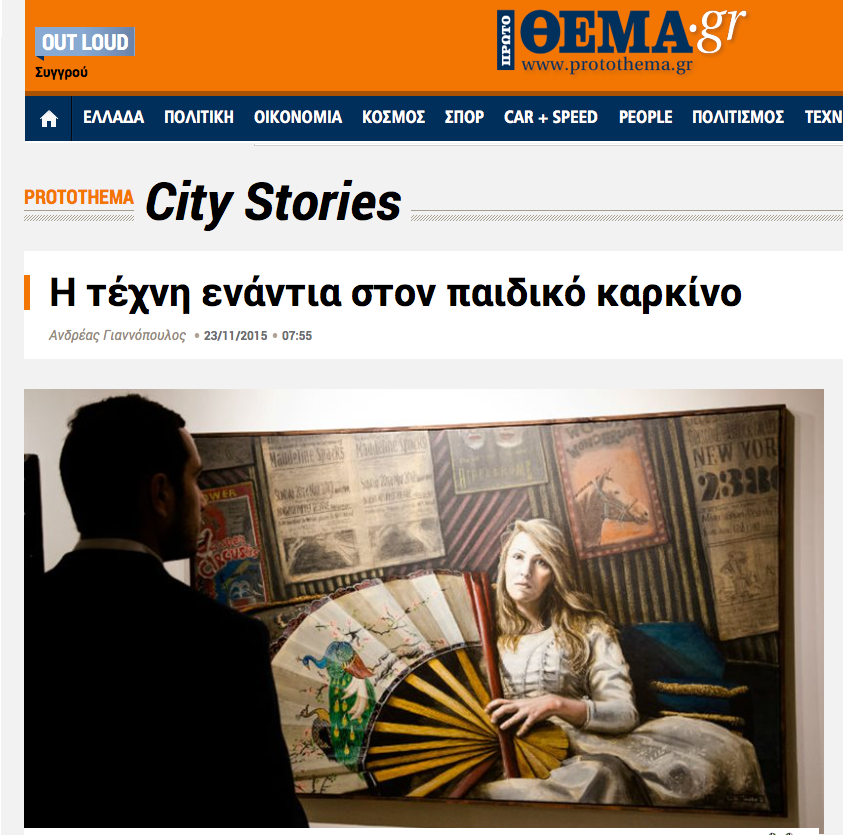 Greek startup USEUM is actively helping the praiseworthy cause of international philanthropic organisation World Child Cancer.
It is probably not the first time you hear about USEUM. It is the startup company of the 27 years old Foteini Valeonti aiming to be the first social network for art. It addresses to every internet user interested in participating, giving him a seemingly active role as if he was an artist or an art expert...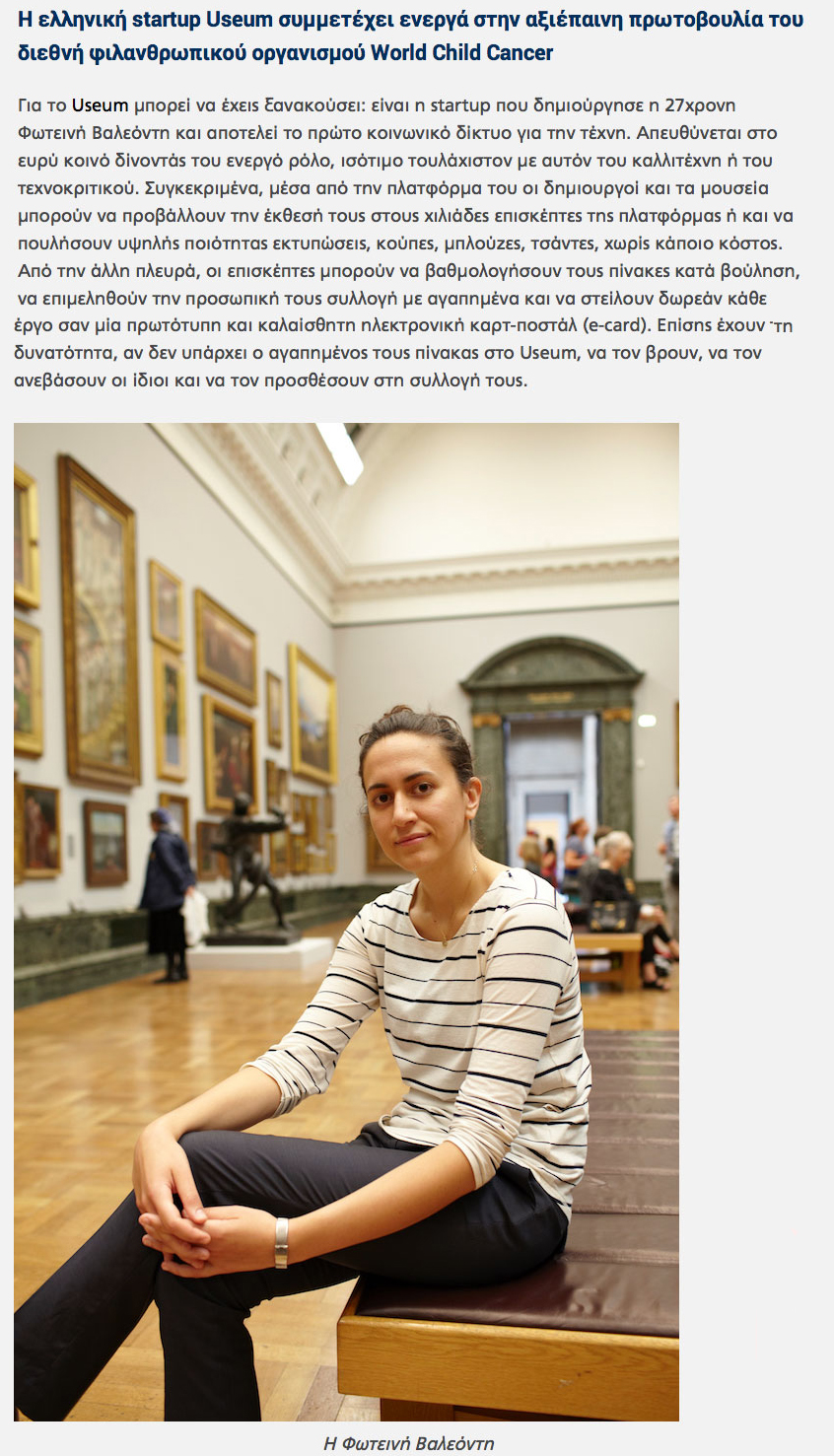 Following on its reputation of being specially active and brilliant, USEUM team, that managed to stand out intenationally, decided to partner with the philanthropic organisation, World Child Cacer. As a result, USEUM has launched an online exhibition and sale of original artworks, to support children suffering from cancer.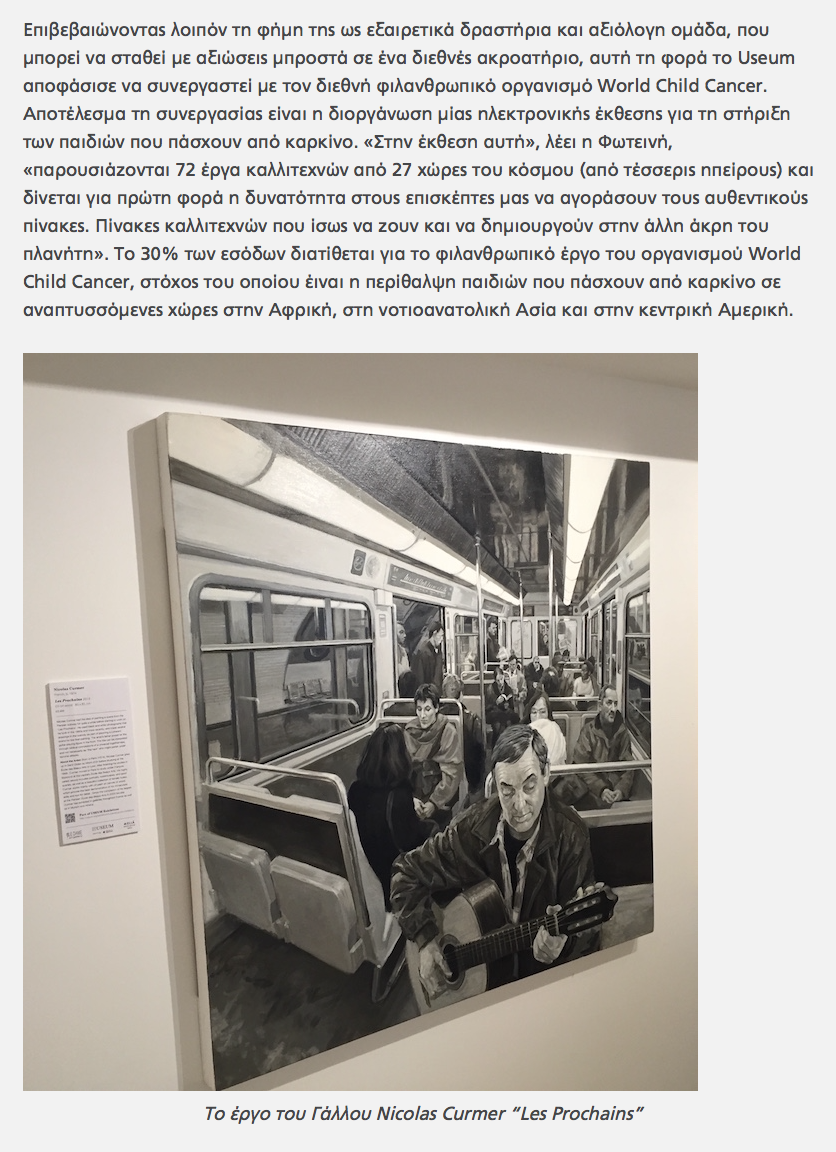 Speaking about the motives and the reason behind such a partnership, Foteini explains that she would never think of denying any given chance of helping people battling with cancer. Similar was the response of hundreds of artists who willingly accepted USEUM's call to participate exhibiting and selling their work.