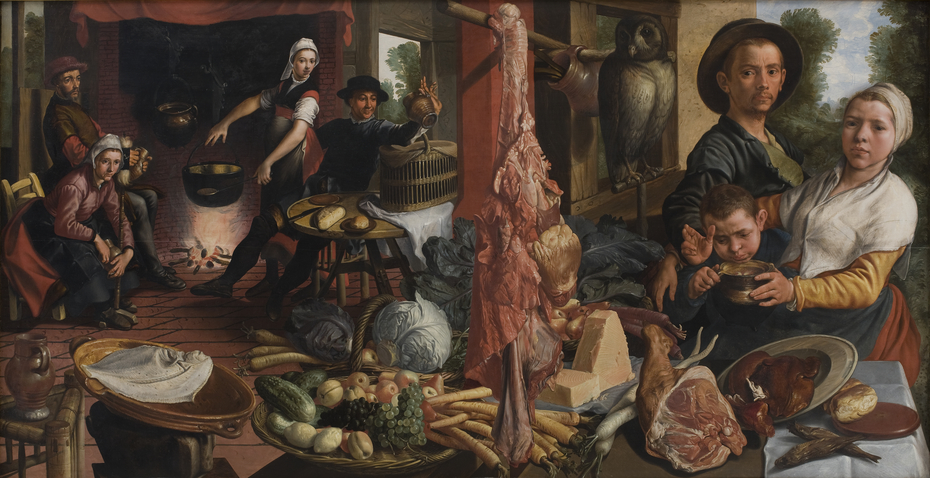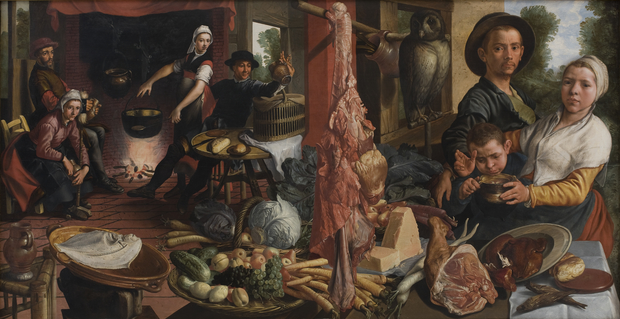 The Fat Kitchen. An Allegory.
1565 - 1575
The still life genre was created by Pieter Aertsen in Antwerp that was the leading commercial centre in Europe at the time. To Aertsen, the arrangements of food – the symbolism of which was explained in the figure scenes in the background – were a necessary alternative to religious painting.

The table is groaning under its load of meat, fish, bread, and fresh vegetables. The young man is in high spirits, raising his jug of ale as he puts his arm around the girl. The old couple stare into space with a melancholy air, making them the key to understanding the picture: it is a warning against "voluptas carnis", i.e. a life in the throes of the senses, leading to gluttony, drunkenness, and moral looseness.
License:

Courtesy of the National Gallery of Denmark

For more: