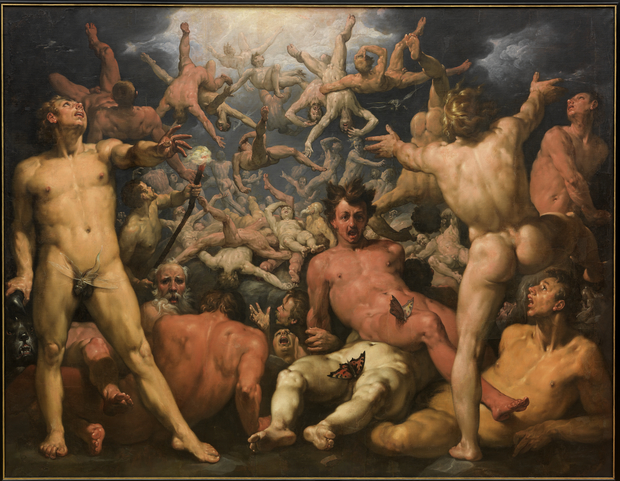 The Fall of the Titans (The Titanomachia)
1588 - 1590
This painting is an example of the resultant Haarlem Mannerist style. Mannerism is a designation used for a style between the Renaissance and the Baroque that celebrated the artificial and the sensual

The Roman poet Ovid's Metamorphoses relate the story of a reigning race of gods consisting of the titans, the cyclopes, and the giants who were challenged to a cosmic battle by the Olympian gods headed by Zeus.

The fierce battle, the so-called titanomachia, ended with the defeat of the titans whom Zeus cast down into Tartaros, the underworld, from where they cause earthquakes and volcanic eruptions.
License:

Courtesy of the National Gallery of Denmark

For more:
You may also like...